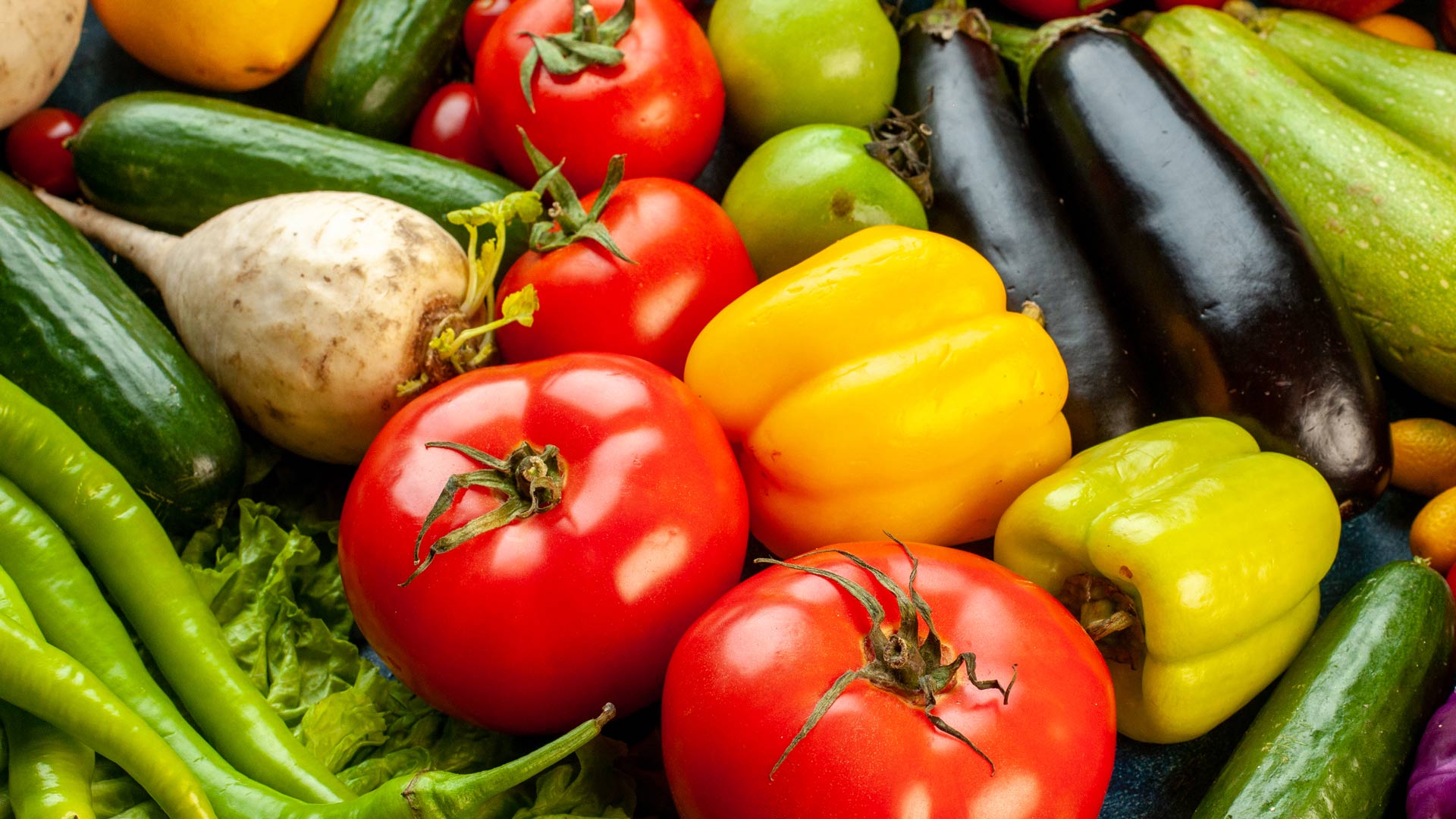 VEGETABLES
VEGETABLES
SMART SOLUTIONS FOR THE VEGETABLES INDUSTRY
GProfitably weigh, pack and label vegetables.emüse gewinnbringend wiegen, verpacken und etikettieren.

Are you looking for high-tech solutions that reduce your giveaway, better allocate human resources and increase productivity in your company?
Our solutions for the vegetable industry.
With our innovative machines and modern software solutions, all this is possible.
We know that lettuce is not radicchio and courgettes are not all the same when it comes to weighing, labelling and packaging vegetables. Our machines specialise in a wide variety of vegetables and can be individually adapted as required.
Precise, efficient and transparent:
Our solutions for your vegetables
Packing vegetables: From the vegetable harvest to shipping: With TopControl solutions, you have a 100 percent transparent view of all processes. Your customers benefit from absolute product traceability. You have a complete overview and can increase the quality and productivity of your company. How quickly were the goods packed and how much waste was produced? How much giveaway did we have? Where was the merchandise delivered to?
You can track all this and much more with our IT solutions. Our innovative weighing and labelling solutions and all TopControl packaging lines can be combined with the software solutions. This allows you to exploit the full potential of TopControl solutions. Easy order processing, production line assembly, data acquisition and evaluation are just some of the possibilities you have with our software solutions. Optimise your profit and weigh, pack and label your vegetables profitably.
Our solutions for your process
TopControl Software Solutions
Solutions with many advantages: fully automated production control and traceability. TopControl software solutions save you time and money while increasing efficiency and quality in the production process. TopControl's software solutions are intuitive and unique, giving you a complete overview of the harvesting and production process as well as of your warehouse.
Ginger, leek, chives, basil, parsley, oregano, rosemary, pumpkin, courgettes, aubergines, potatoes, peppers, chillies, tomatoes, porcini mushrooms, chanterelles, mushrooms, oyster mushrooms, herb mushrooms, shiitake, iceberg lettuce, Chicory, radicchio, oak leaf lettuce, batavia lettuce, endive, lamb's lettuce, frisée lettuce, lettuce, lollo rosso, romaine lettuce, rocket, soup vegetables, carrots, parsnip, radish, radish, beetroot, celery, salsify, onion
Years of experience with innovative solutions for the food sector
Gross tonnes of packaged food
reliable customer service
installed solutions worldwide
Precision, individuality and flexibility are our strengths
Fast delivery to your customers, in the desired packaging, with the desired quality and the required weight is guaranteed with TopControl products. The combination of state-of-the-art technology and intelligent software ensures complete traceability, a noticeable reduction in costs, the optimal implementation of customer requirements, the detailed analysis of processes and thus an increase in productivity in your business.
Would you like to learn more?