Automation and system solutions for the food industry
We plan, design, and realise custom comprehensive solutions for production and logistics control.
TopControl is a successful company. Your competent partner for automation and system solutions in the food industry.
We plan, develop and implement customised overall solutions for production and logistics control, especially in the fruit and vegetable sector. Our goal is to make production processes smooth and as efficient as possible. In this way, we help companies in the fresh produce sector to realise their full potential and shape the future.
The product portfolio ranges from smart system scales and labelling solutions to complete, well-thought-out packaging lines for the food industry, incl. labelling systems. Software solutions that guarantee maximum ease of use.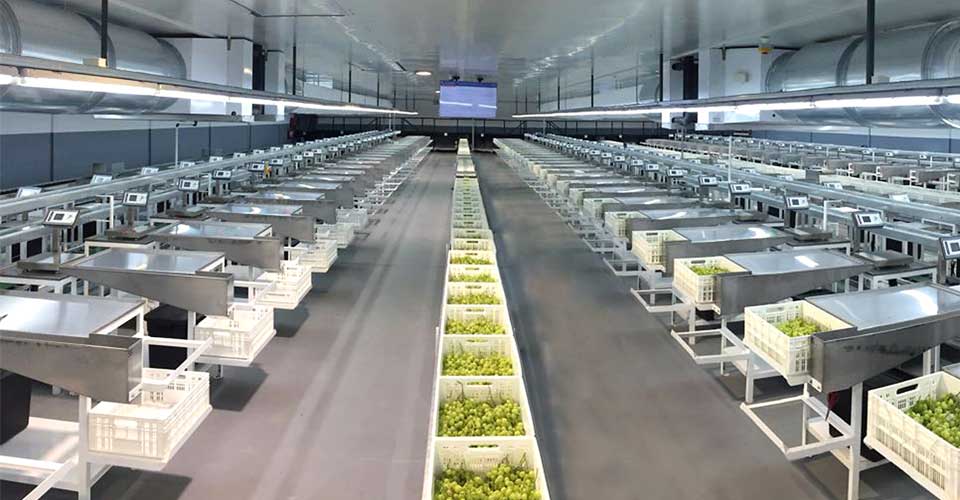 TECHNICAL INNOVATION
is paramount at TopControl
Devices and software are developed, designed, programmed and produced in-house. It all starts with the customers' requirements. They are the basis for the development of innovative ideas that lead to an improvement and greater efficiency of the production processes.
Quality is deeply rooted in the way we think and act. This is true for both management and staff.
TopControl was founded in 1991 by Michael Saltuari and is one of the world's leading suppliers of innovative automation solutions in the food industry. With more than 90 dedicated employees, TopControl plays a significant role and can demonstrate strong global growth in recent years.
Manufacturers and packaging companies worldwide rely on this know-how
Backed by our know-how and experience, we develop innovative technologies and solutions in order to stay ahead in terms of technology at all times.
Michael Saltuari, a native of Bolzano, began working as a technician at the Mathá company in Bolzano after his journeyman's examination as a machine fitter and his military service. The company was already selling scales from the manufacturer Bizerba at that time. After seven years, Saltuari had risen to the position of chief technician and decided to go into business for himself.
On 15 September 1991, he founded the sole proprietorship TopControl, the name of which he came up with while on holiday after several smaller and larger developments for regional businesses. The beginning of self-employment consisted of Saltuari working full time for Mathá, who, however, were exclusively active in trade, while Saltuari located potential in industry. A number of orders and developments over the next few years enabled the man from Bolzano to expand his business until 1997, when he decided he wanted to gain a foothold in the food industry.
With FruitManager – a software that guaranteed the traceability of the fruit – Saltuari met exactly the needs of the food producers based in South Tyrol. A cooperation with the fruit processing plant manufacturer Longobardi enabled the young company to quickly gain a foothold with its system, also in neighbouring countries. Today, TopControl is an established specialist for automation and system solutions in the industrial environment, planning, developing and implementing complete solutions. Production and logistics control, weighing technology, labelling systems and traceability, these are the company's areas of expertise.
You need further information?