TopControl was founded in 1991 by Michael Saltuari and is one of the market leaders in automated and electronic solutions for the food industry. With more than 85 highly trained specialist employees, we are one of the top companies in the industry worldwide.
We are your competent partner for automation and system solutions in the food industry. We plan, develop and implement complete solutions for production and logistics control in your company. Our many years of experience, our extensive know-how and our constant proximity to customers in the industry mean that we are always driving forward modern and innovative development. It is our goal to be able to continuously guarantee a technological lead in order to make working in the food industry even more productive and efficient. With our solutions and service, you are always one step ahead of your time.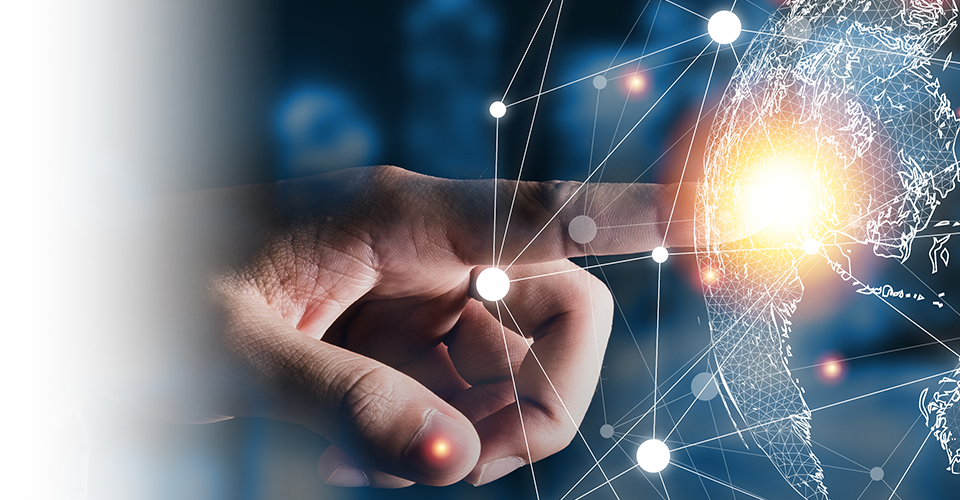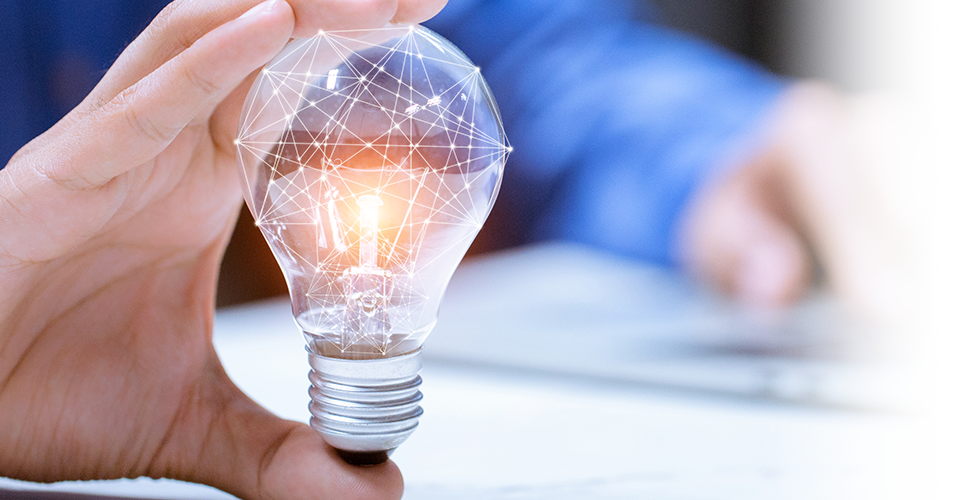 Our employees are the pillars of our company. With their skills, they contribute significantly to our success. We encourage personal responsibility and independence so that our team can develop freely. We focus on safe work, continuous training and performance-oriented and fair remuneration. Since the foundation of TopControl in 1991, Michael Saltuari has successfully managed the company. We can now count on more than 85 employees and we are constantly growing. That is why we are always looking for new and motivated employees.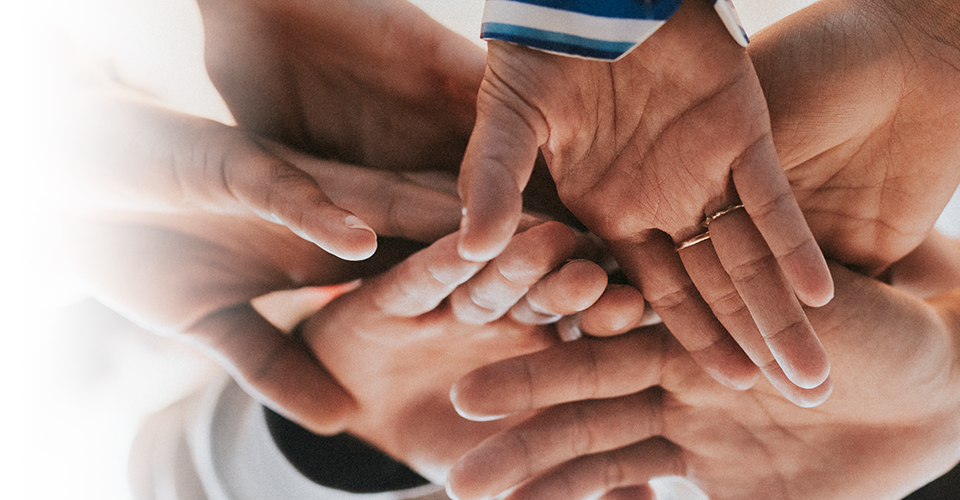 Technical innovation
Our many years of experience, our extensive know-how and our constant proximity to customers in the industry mean that we are always driving forward modern and innovative development. It is our goal to be able to continuously guarantee a technological lead in order to make working in the food industry even more productive and efficient. With our solutions and service, you are always one step ahead of your time.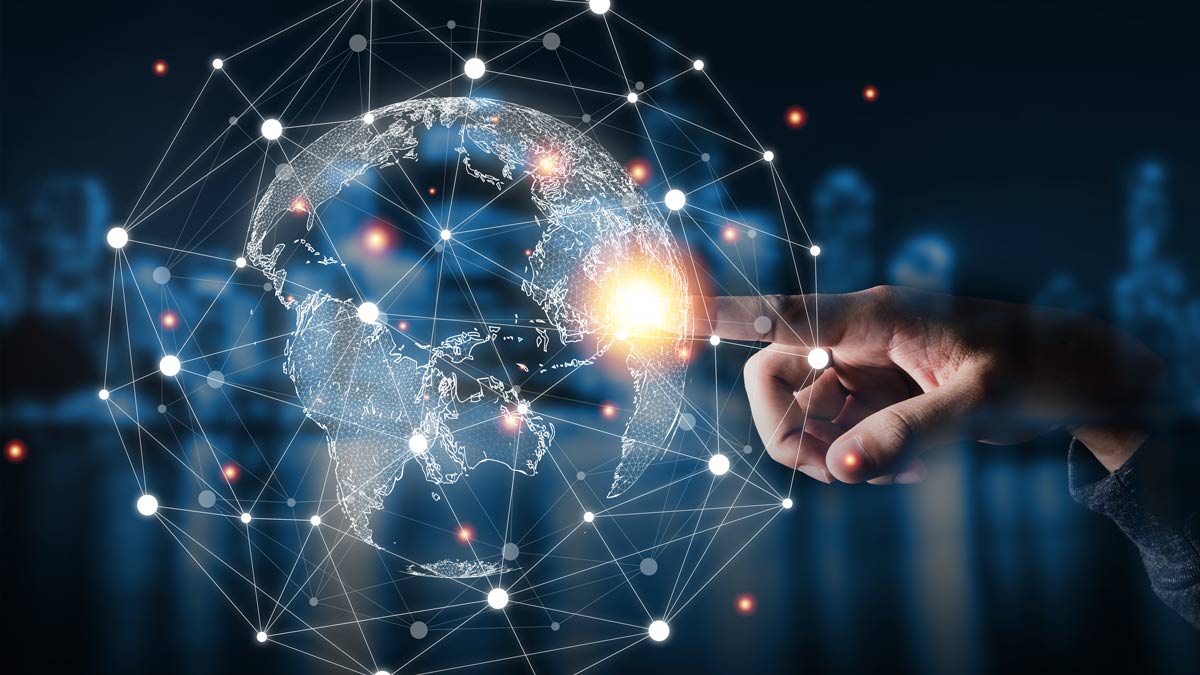 Competence and success
Our employees are the supporting pillars of our company, who contribute to our success with their personal skills. We support personal responsibility and independence so that our team can develop freely. Our philosophy is based on safe work, continuous training and performance-oriented and fair remuneration.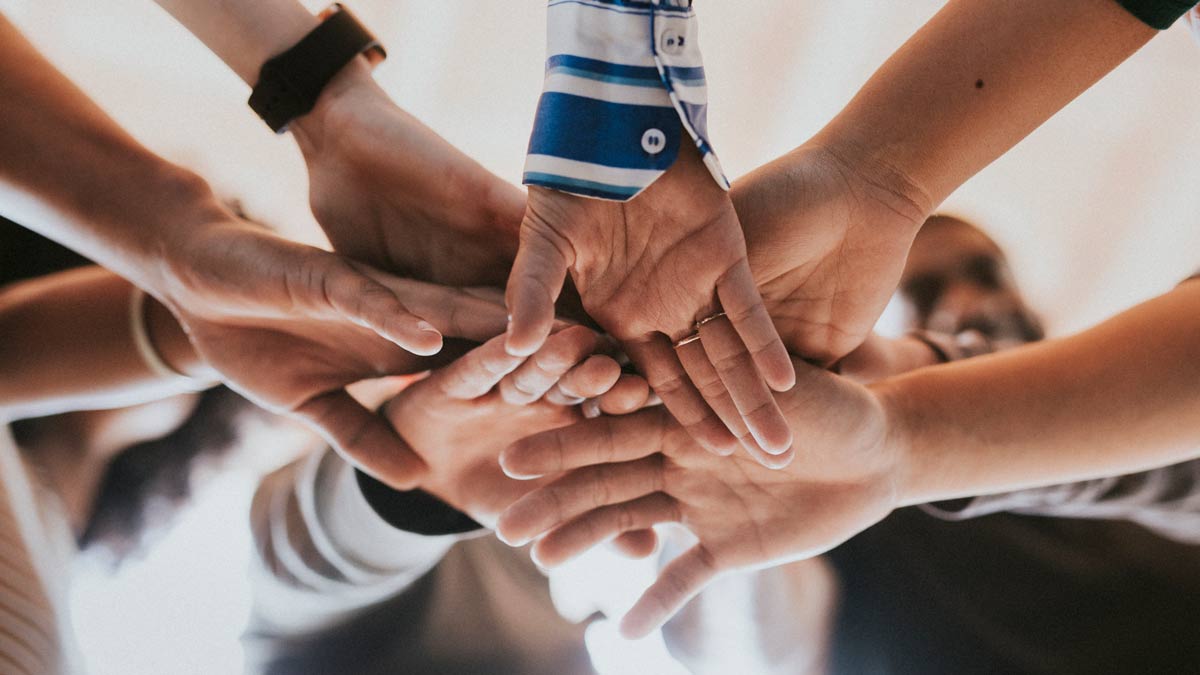 Family and security
Since the foundation of TopControl in 1991, Michael Saltuari has successfully managed the company. Our "family" now comprises more than 85 employees and we are constantly growing. That is why we are always looking for new and motivated employees.
TopControl as an employer
Are you interested in supporting the food industry sector with your skills?
You want to revolutionise automation and system solutions in the industry together with us?
Are you looking for a challenge outside the ordinary?
Then you've come to the right place.
We focus on performance-related pay, regardless of age, gender or origin. Travel time or overtime is also paid accordingly.
You can rely on TopControl: In over 30 years, there has never been a late payment of wages – that is important to us.
Employees who recruit new staff receive a bonus.
Travel time is also remunerated.
Sleeping out can be a nuisance. With us, the employees get a voluntary trasferta and the hotel costs are paid by us.
At Christmas, all our employees receive a great present for their reliable work and we round off the year at our annual Christmas dinner.
Our employees can become real experts with expertise in several areas and can also switch them internally.
The health of our employees is enormously important to us. All of them also have private insurance. Because health comes first.
We offer flexible working hours.
If there is a need at home, we are very uncomplicated in accommodating our employees with the working hours.
With the supplementary pension for our employees, we are already thinking about tomorrow today.
Everyone can plan their holiday individually. Neither in August nor at Christmas is the entire farm closed.
We pay attention to healthy food for employees and therefore rely on the in-house canteen and specifically select restaurants for company meals. All catering expenses will be borne by us.
Many employees save the cost of owning a car. Our project managers and sales staff are provided with a company car which they use both for work and private purposes. Our technicians are allowed to make their way to work in the company car.
We are committed to improving public transport connections and adapting them to the needs of our employees so that the journey home after a long day at work is not an odyssey.
Internal communication and data exchange is an integral part of everyday life for a strong team. Each of our employees has access to Microsoft Teams via smartphone, tablet or PC.
Technically equipped for our employees. Smartphones, tablets and suitable PCs are the tools for daily work.
We are a "Young Team". On average, our employees are 32 years old. In addition, our quota of women is 20 per cent.
To ensure that new employees are also perfectly integrated into the team and learn the work tasks, we rely on comprehensive training. Our apprentices and newcomers always have an experienced trainer at their side as a personal guide for the initial training. Our employees receive targeted further training in our in-house academy.
Teamwork is important to us. That's why we make it a point for employees to get to know each other, whether it's for an after-work drink or a sports session after work. Because whether it's company barbecues, celebrations or outings: at TopControl, the employees get involved.
We find solutions through team decisions. Together we are even stronger.
Good work also needs a break. With us, everyone can take their breaks when it suits them. And if you're already sitting together over coffee, why not meet colleagues from other departments?
Flat hierarchies are a matter of concern to us. With each other and not against each other, at eye level and not from above – that's how work should be.
At TopControl we regularly give our employees a sympathetic ear: the employees thank us with great manners and loyalty. Every year, we draw up the respective development plan together at the annual meeting. Suggestions for improvement are also always welcome and gladly accepted.
We want our employees to enjoy continuing their education in order to stay up to date in the industry but also in their private lives. That's why we provide 100 per cent support for professional and private further education.
A career with us means knowing no upper limit for employee development and always staying up to date on the latest products.
Our projects bring new challenges every day.
Our employees grow personally and technologically every day, through ongoing positive challenges.
We offer a future-proof job through leadership and innovation in a future-proof sector.
Top tools, machines and implements: the best and the safest on the market is our choice. Our staff are enthusiastic and know how to handle it.
We treat each other fairly and with respect. From day one, you are seen as part of the team.
Wir organisieren auch gerne Freizeitveranstaltungen. Our employees also get to know each other across departments.
We actively promote e-mobility by allowing our employees to fill up at the charging station directly in front of our TopControl headquarters.
Our employees ride to and from work on TopControl bicycles.
Our employees are our best testimonials. Motivated, they work day after day on interesting projects for our client.
See why they like working at TopControl and what makes the job special.
You need further information?
Departments at TopControl
The departments at TopControl are very diverse, but there are some things that they all have in common: They offer the necessary space to develop and flourish.
The main objective of the Sales department is to build and maintain long-term customer relationships for TopControl . The sales managers look after and retain the international customers while adhering to the sales strategy. Together with the internal sales team, they prepare offers taking into account all customer-specific wishes. The experiences of customer meetings and the special wishes of customers are discussed internally with the Product Management involved in the product development process. Sales managers work closely with other departments such as project management, Mechanical development, Hardware and Software Development work together to provide customers with an innovative and outstanding solution. The daily routine of the Sales Manager is very varied and contact with the customers on site is an integral part of it. Their primary goal is to establish a long-term partnership with our clients. Yesterday still in Austria, tomorrow already in Chile: it certainly never gets boring. Therefore, it is very important that TopControl's sales managers enjoy travelling, have great communication skills and have good excellent rhetorical skills.
TopControl's Project Management is responsible for the planning, monitoring, control and smooth commissioning of all projects at the customer's site. The daily routine of a project manager is very varied. A large part of his work takes place on site with clients in order to maintain an overview of the projects and to be actively involved in project implementation. Office tasks such as coordinating with other departments, preparing project documentation, controlling costs and holding telephone and video conferences with customers, partners and suppliers involved in the project are also part of a project manager's duties. In the pre-project phase, Project Management supports Sales in order to analyse the diverse wishes of the customers and to be able to offer the customers an optimal solution. Project Managers of TopControlmanage customer projects in over 30 countries worldwide.
The marketing department aims to promote the marketing of TopControl solutions and to make TopControl known worldwide as a provider of innovative and efficient solutions for the food industry. To achieve these goals, marketing is responsible for planning and implementing the marketing and communication strategy. Within the framework of external communication, marketing deals with the maintenance of the homepage and social media channels (Facebook, Instagram and LinkedIn), sending out newsletters, the Publishing advertisements, writing press articles, designing sales material (brochures and presentations) and organising trade fairs. Internal communication tasks, on the other hand, include providing content on the intranet and organising company events.
The production of TopControl is located in Terlan. In production, the TopControl solutions are produced, configured, tested and prepared for shipping. During customer visits, tests are carried out with customers in production to give you the advantage of the TopControl solutions The production has its own production warehouse for the material of the TopControl solutions. Production is responsible for optimally organising the incoming and outgoing goods of the materials. The production employees are responsible for manufacturing the TopControl solutions independently and take over all mechanical, pneumatic, electrical and electronic work steps in order to be able to offer our customers an outstanding solution.
The Purchasing department is responsible for ensuring the timely, high-quality and cost-effective procurement of merchandise, spare parts and production materials. It ensures that the required goods and services are delivered by selected suppliers in the best quality. Purchasing plans, controls and monitors the ordering processes, loan agreements, as well as the organisation and on-time transport of the TopControl solutions. In particular, the purchasing department is responsible for monitoring and optimising purchasing costs. This requires close cooperation with all departments, especially with sales, the development departments and production. Regular coordination and discussion with external suppliers and transport companies and the negotiation of prices are also a priority.
The Service Centre is primarily responsible for installing and commissioning the TopControl solutions at the customer's site worldwide and for providing after-sales service once the installation has been completed. The Service Centre thus represents an integral part of customer satisfaction for TopControl customers. The TopControl customers in more than 30 countries always expect a fast and smooth commissioning and functioning of the TopControl solutions, which requires a high degree of willingness to travel, commitment and flexibility of the employees. The TopControl Service Centre takes care of installations, maintenance, repairs and spare parts requests for TopControl solutions. In addition, the Service Centre is responsible for organising appointments and travel for staff, general administrative activities and answering calls from customers and partners. One area of the Service Centre comprises the TopControl Academy, which organises and conducts high-quality customer and employee training courses. The employees of the TopControl Service Centre also support customers worldwide by means of remote maintenance and remote access in order to support the customer within the shortest possible time without on-site deployment.
TopControl's Quality Management is responsible for monitoring processes and products, continuously improving processes in cooperation with all departments, responding to customer requests, handling complaints and conducting internal and external audits (ISO 9001:2015 etc.). One of the Verification Laboratory's major areas of activity is the calibration and verification service, which, as an independent branch of the business, offers customers all services relating to weighing technology from a single source. Quality Management is responsible for the periodic inspection of the scales, the calibration and calibration date agreements, the preparation of the scales including adjustment, the calibration and calibration itself, as well as the necessary notifications to the individual verification offices and certification bodies. Another important area is ensuring occupational safety and employee protection in the company.
Product Management is responsible for the conception and implementation of TopControl solutions and is the central interface between the Mechanical,Hardware and Software Development, Marketing and Sales divisions. The Product Manager works closely with the development departments on new product development and is responsible for preparing the standard product catalogue. He supports the sales department in cooperation with the marketing department and takes care of the preparation of presentations, information material, decision papers as well as calculations for business cases for the sales department and the customer. In addition, the Product Manager is responsible for providing product photos and videos for sales and marketing in cooperation with external agencies.
The Mechanical Development department designs the mechanical components of the TopControl solutions with the help of a 3D CAD programme. The development staff design and optimise all TopControl solutions in close cooperation with the hardware and software development departments. The department produces rough sketches, drafts, renderings, assemblies with parts lists and workshop drawings of all TopControl components and machines, which serve as the basis for orders with suppliers and for production planning.
The Hardware Development department of TopControl is responsible for the development of the electrical and electronic components of TopControl. solutions. Core tasks for this are the development of electronic circuit boards and electrical control cabinets, the programming of embedded software for the microcontroller-based controls and the selection of suitable sensors and actuators. The close cooperation with the other departments of the company and the diverse field of activity also offer points of contact with subject areas such as pneumatics, mechanics and mechatronics. The department puts forward-looking topics into practice, such as industrial networking and the development of intelligent algorithms to increase the efficiency of industrial production processes. Graphic user interfaces with touch displays and wireless communication via WLAN are also standard topics for us. The components developed and programmed in-house by TopControl are used in automatic weighing technology, in labelling systems and in the control of industrial production lines.
The Software Development department is responsible for the development of a wide range of TopControls software solutions at two locations. Working with different technologies in back-end and front-end applications characterises a diverse and varied work environment. The tasks within the development teams cover a wide range of topics, from low-level device integration to variant-rich data transport technologies to state-of-the-art graphical user interfaces and from the design of sophisticated relational data models to high-performance backend systems with complex process controls and flexible reporting solutions.. Integration with various third-party systems, from ERP to automated warehouse systems, also presents the developers with new challenges time and again. The close interlocking with other TopControl departments aims at the best possible value creation for the customer and short iteration cycles. A well-structured agile development process gives each team member a lot of freedom to make decisions in their daily work and at the same time ensures a calm, respectful and concentrated working atmosphere with good predictability with high quality of the programmes and programme components. In the fast-moving environment of software development, it is important to keep your finger on the pulse of the times, but also not to lose sight of existing well-tested systems and technologies. Therefore, this department not only places great emphasis on learning from colleagues, but also on the further education and training of each individual employee.