FOODPACKING: INTUITIVELY THOUGHT THROUGH – EVERYTHING IN VIEW
foodProcess is an innovative software solution that supports you in your packaging process. In combination with our precise weighing solutions, it will be easy for you to relevantly reduce your giveaway, keep personnel costs under control and noticeably increase productivity.
At the touch of a button, foodProcess determines weight information with giveaway, activity and performance data, sales forecasts and much more in customised reports. All data is stored in real time on a local server and can be accessed at any time through intuitive dashboards.
ORDER MANAGEMENT: For the order start you are controlled by an intuitive wizard. The machines required for the job are set automatically.
PRODUCTION CONTROL: Production status is available in real time: Progress, active users, productivity, giveaway and waste are visible at a glance.
AUTOMATED PROCESSES: With foodProcess you can set the individual machines that are necessary for your order. Multi-level equalisations for recipes are also possible.
STATISTICS: A wide range of KPI reports tailored to your needs can be created quickly and easily. This way you can keep an eye on your performance and improve it.
TRACEABILITY: Traceability of raw materials and packaging is easily guaranteed via foodProcess. It is stored which material was used for which order.
A tool for intelligent productivity enhancement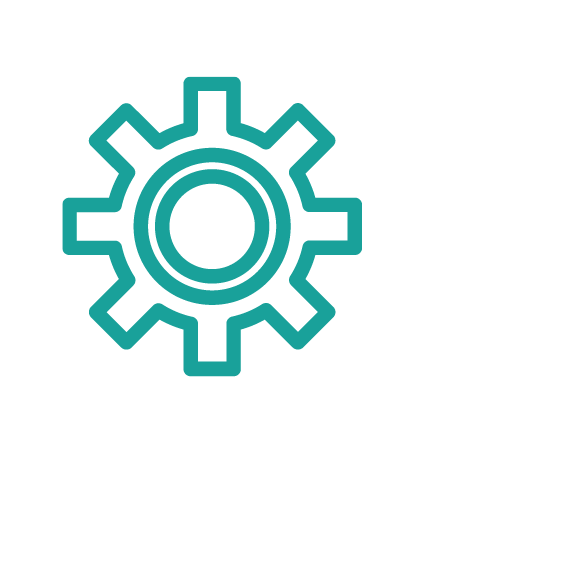 Simple order management with automatic machine loading

Clear production monitoring

Easy traceability of raw material and packaging

Recipe configuration with multi-level equalisation

Short machine set-up times for job changes (approx. 30 sec.)

Savings on packing staff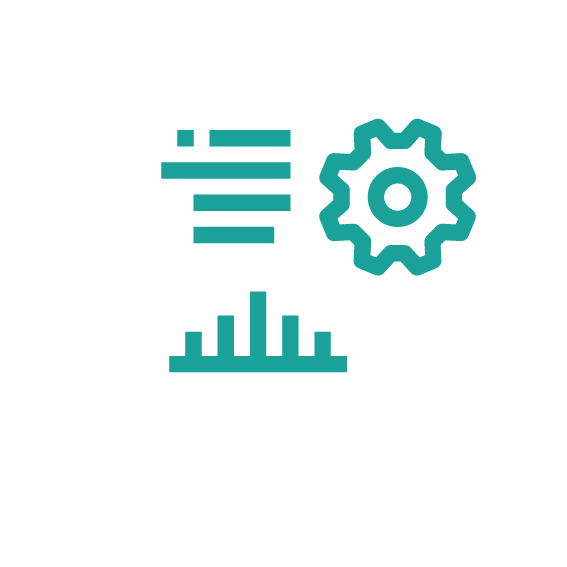 Productivity analyses and detailed evaluations of KPIs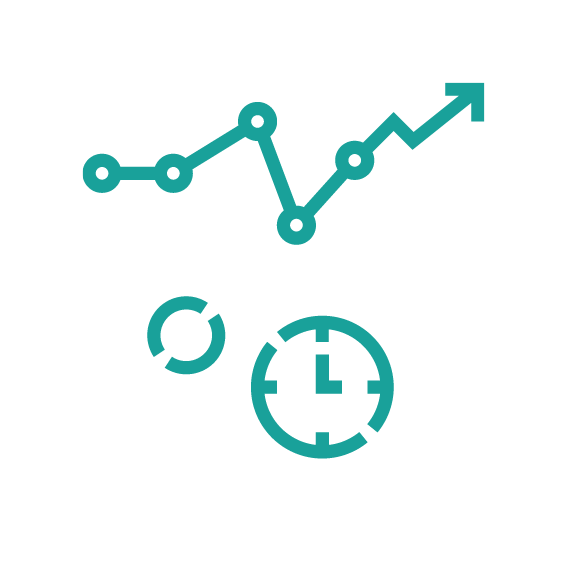 Efficient staff time recording and evaluation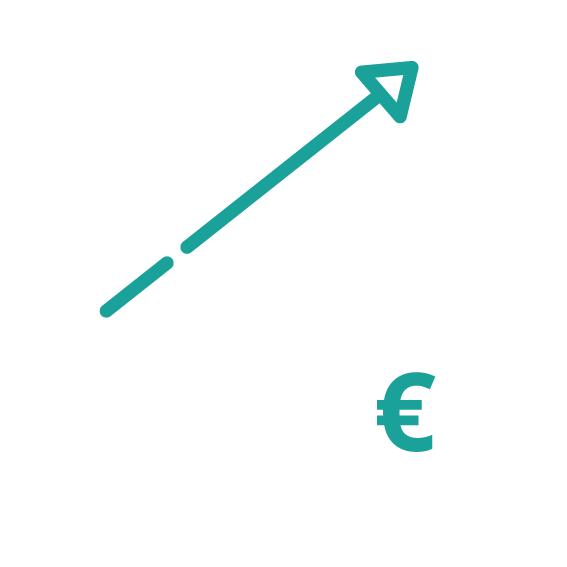 Profitmaximization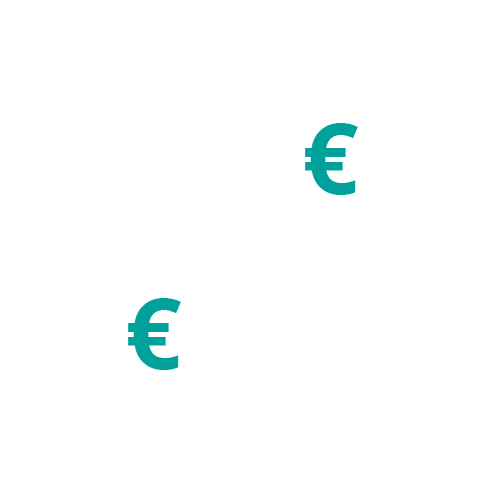 ROI within 3-12 months
Application areas and compatibility
| | |
| --- | --- |
| Application | Cheese, Fish, Fruit, Meat, Vegetables |
More highlights
Complete data recording of harvesting and/or production process
Intelligent increase in productivity
Resource optimization and cost reduction
Application areas and compatibility
| | |
| --- | --- |
| Application | Cheese, Fish, Fruit, Meat, Vegetables |
Intuitive, powerful and efficient software solution
Quickly and efficiently from the office, you define all the details concerning the job. The machines on the line are automatically adapted to the order accordingly. You can clearly see how far orders have been processed. Statistics can be created clearly and quickly.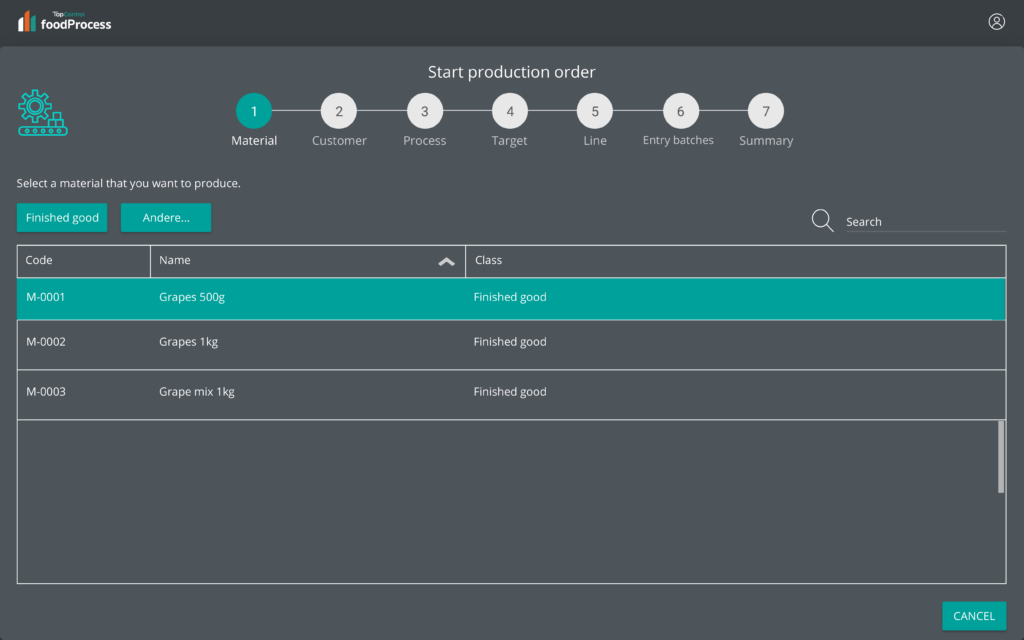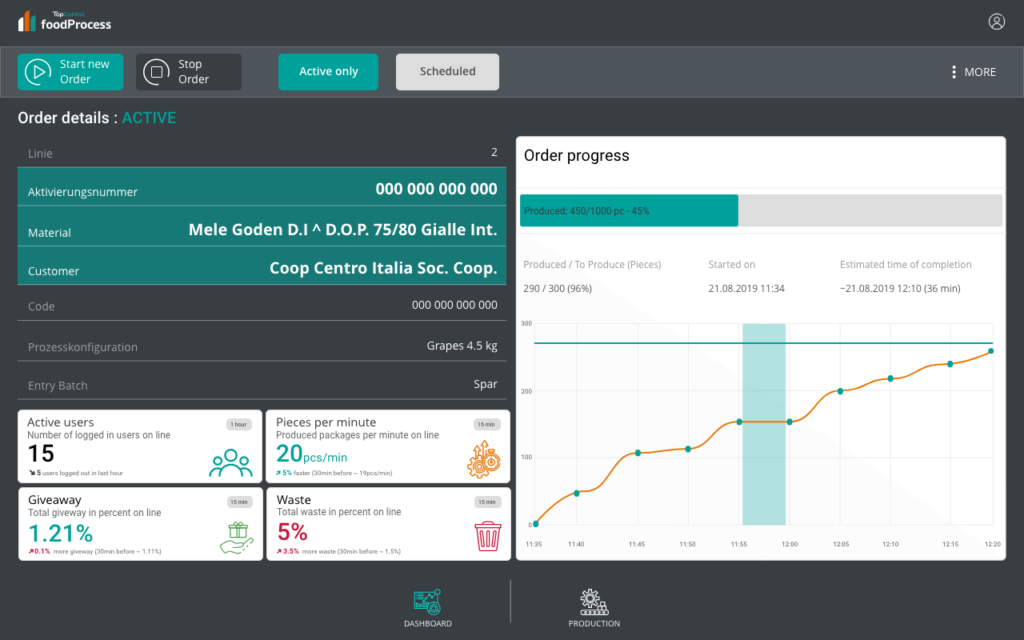 In real time, you can view all relevant data concerning your order status. Clearly displayed, you can see immediately if you cannot meet the collection deadline, if the giveaway is too high or if the productivity does not meet the specifications. This way you can still react in time.
With foodProcess you know which batches were used by which manufacturer with which packaging for which production and which customer. An important piece of information without additional effort.
Our software solutions for 360° intelligent processes
Paperwork was yesterday. foodProcess optimises your internal processes through sophisticated automation. Connected to their ERP system, their orders are automatically taken over and can be sent to their lines in the production hall.
The machines are automatically set for your order

Packaging, weight and quantity specifications are clearly visible to your staff at the line terminal.

During the packing or repacking process, the status of the order to be processed is always visible. Specific colour changes indicate whether the expected productivity is achieved, the delivery date is met and the giveaway complies with the specifications. This makes it possible to make any necessary adjustments at any time, such as adding more staff to the line or checking the quality of the goods.

For the traceability of the goods and packaging materials, they are registered. These materials are thus clearly assigned to the order and are thus identifiable.
Important information for the workforce can be sent to the hall via foodProcess.