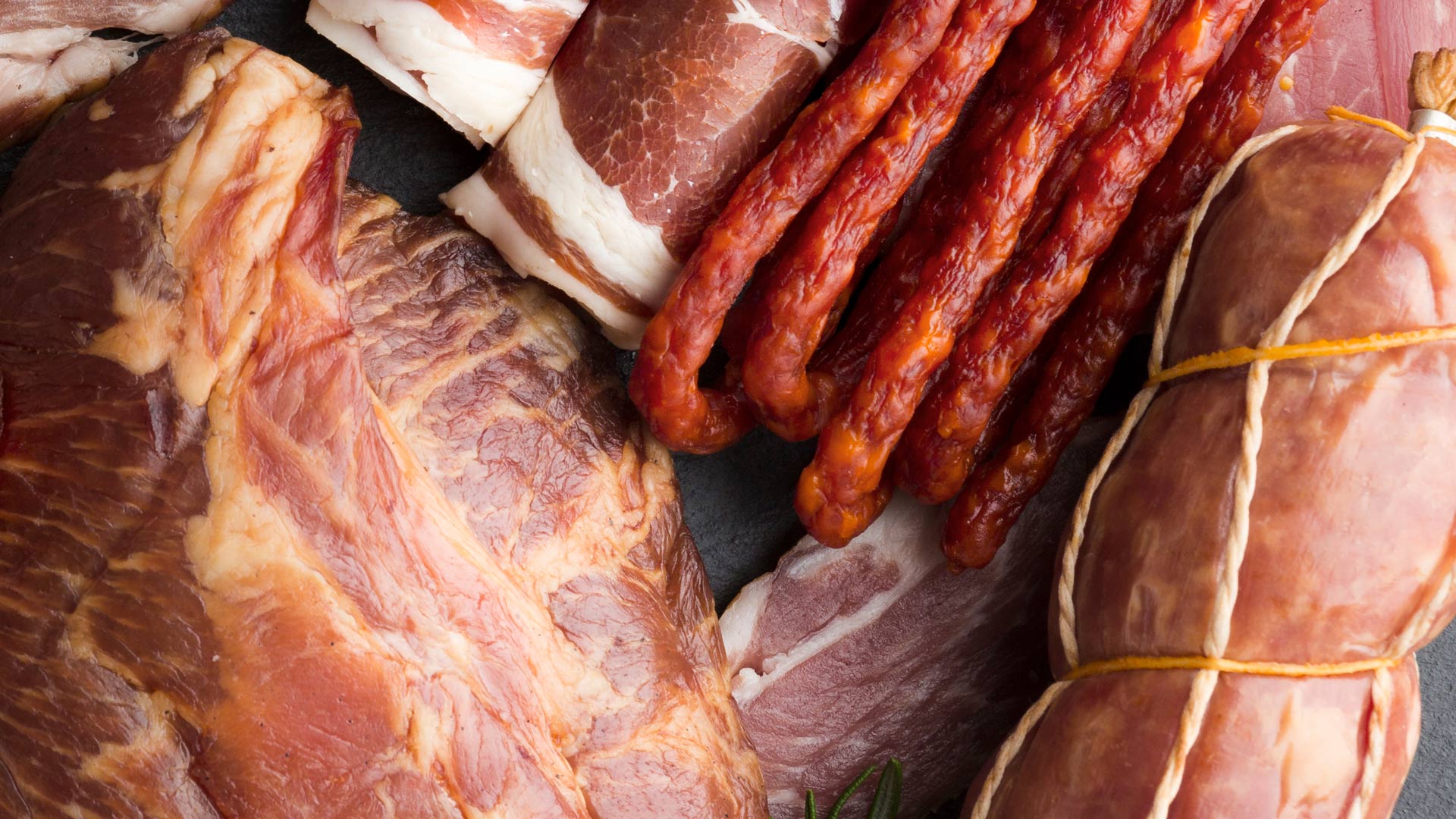 MEAT
MEAT
SMART SOLUTIONS FOR THE MEAT INDUSTRY
Our "Bestselling Meat" machine
TopControl offers complete solutions for process, time and cost optimisation for the meat industry.
Efficiently weigh, pack and label meat.
Do you want to obtain highly accurate weighing results, reduce giveaways, keep personnel costs within limits and increase production speed at the same time?
We are happy to support you.
Whether chicken thighs, beef steak, pork chops, turkey fillets, sausages or bacon – the solutions from Top Control support you in optimising your processes for weighing, labelling and packaging meat products: And individually adaptable to your product.
With TopControl solutions, you have a 100 percent overview of your production processes:
From goods receipt to dispatch. You can track exactly which meat quality was delivered in each case, how quickly work was done or how many products were processed on your packing line in a certain period of time.
Combine TopControl's weighing and labelling solutions as well as complete packaging lines with the intelligent and intuitive TopControl software solutions for your meat packaging: This allows you to fully exploit the potential of our solutions. Easy order processing, production line placement, price labelling, data collection and evaluation are just some of the possibilities you have with the software solutions.
Our solutions for your process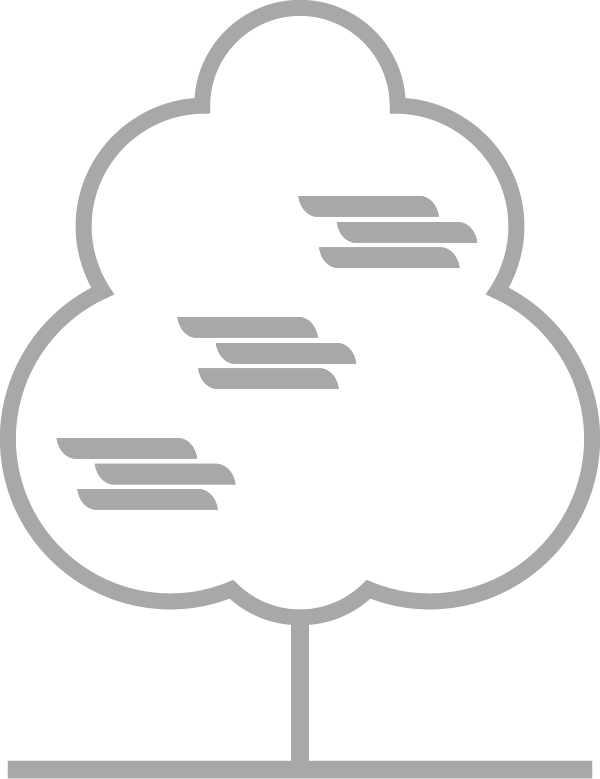 Harvesting made easy
Our intelligent table solutions, which allow various combinations, make harvesting quick and uncomplicated. Our IT solutions record all data precisely and give you an overview right from the beginning.
Suitable products: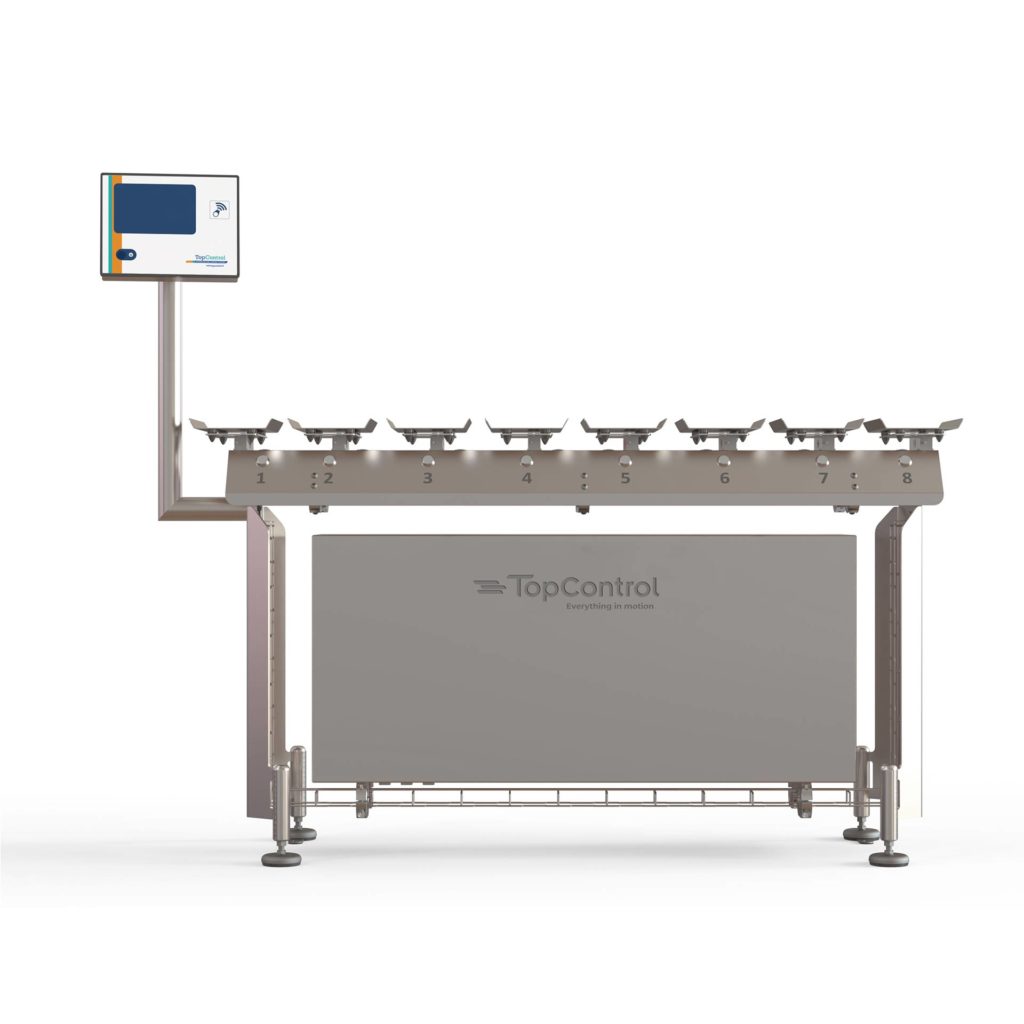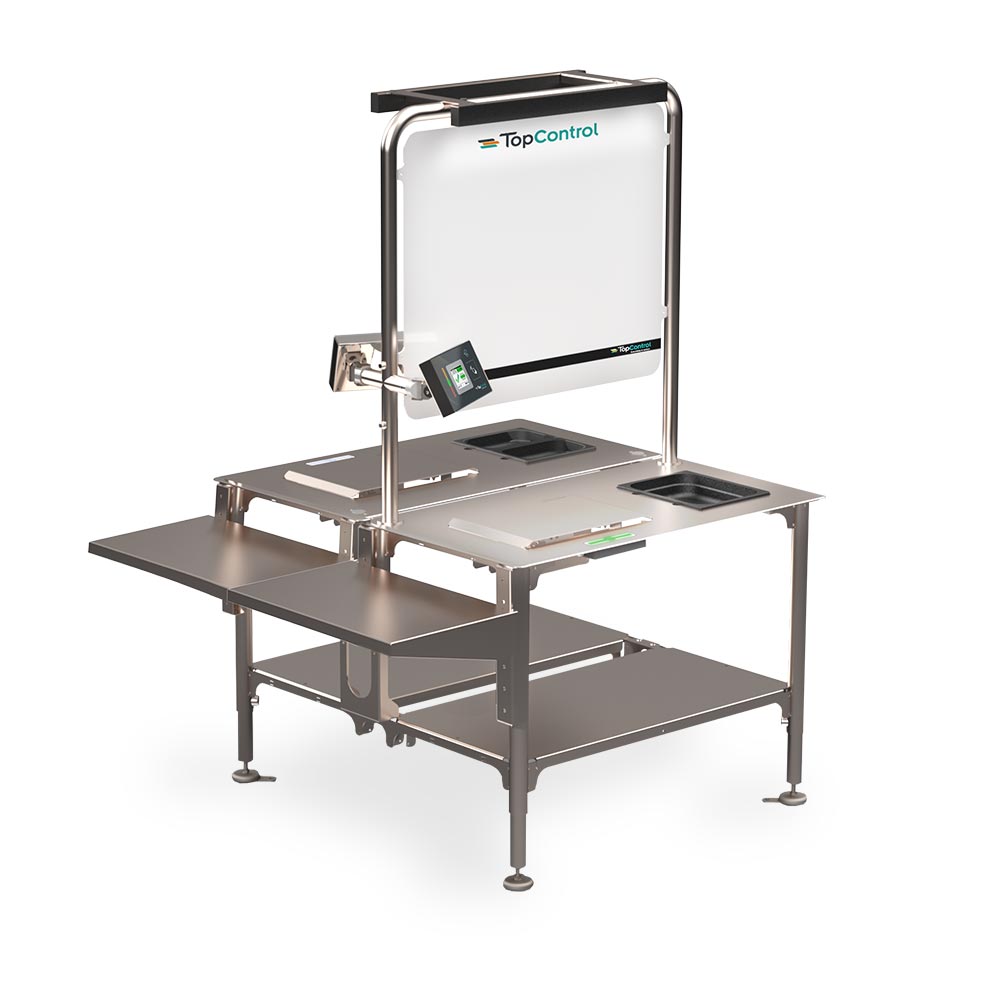 Intelligent weighing solution
Our intelligent weighing solutions guarantee precise and fast weighing results and, in combination with our smart software solutions, help you optimise staff deployment.
Suitable products: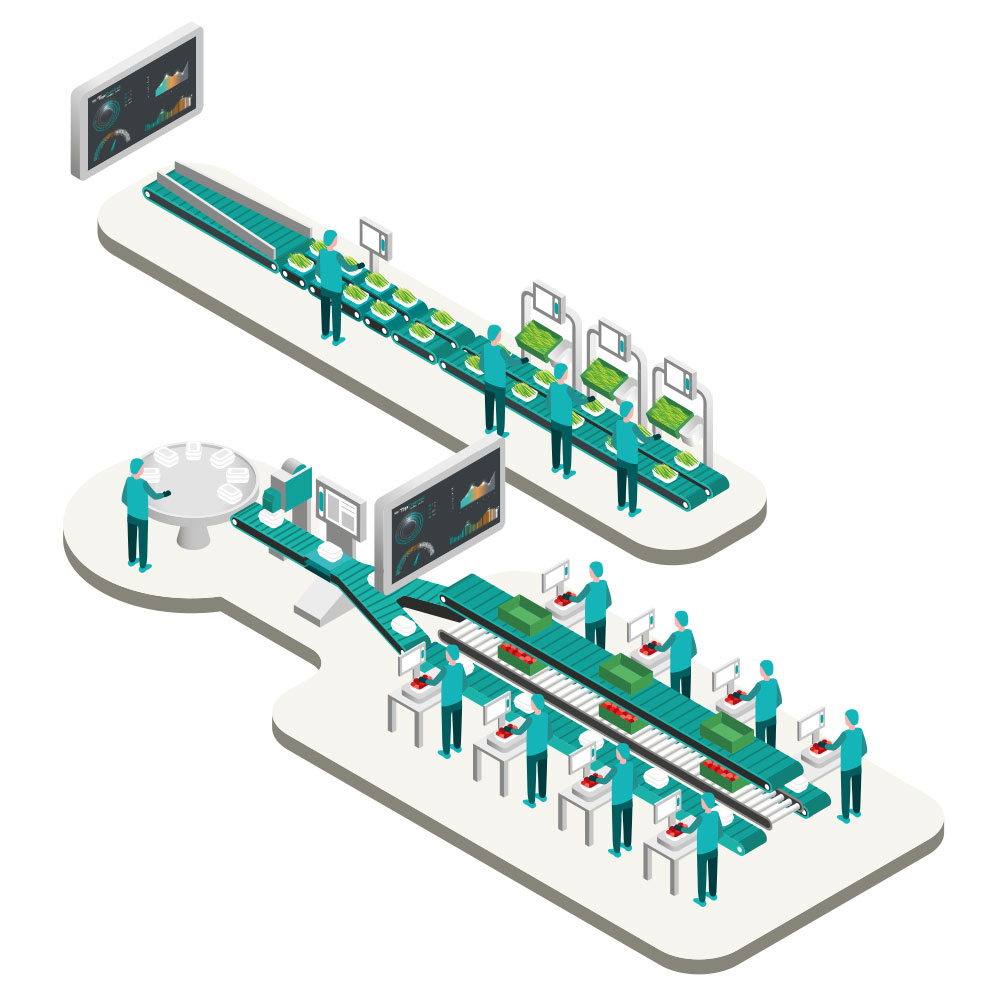 Fast and smart packaging
Our packing lines increase productivity and make the packing process fast, precise and reliable. The state-of-the-art equipment can be specially adapted to your needs. Together with the smart software solutions, you can also improve staff management, manage tasks better and have an overview of all processes at all times.
Suitable products: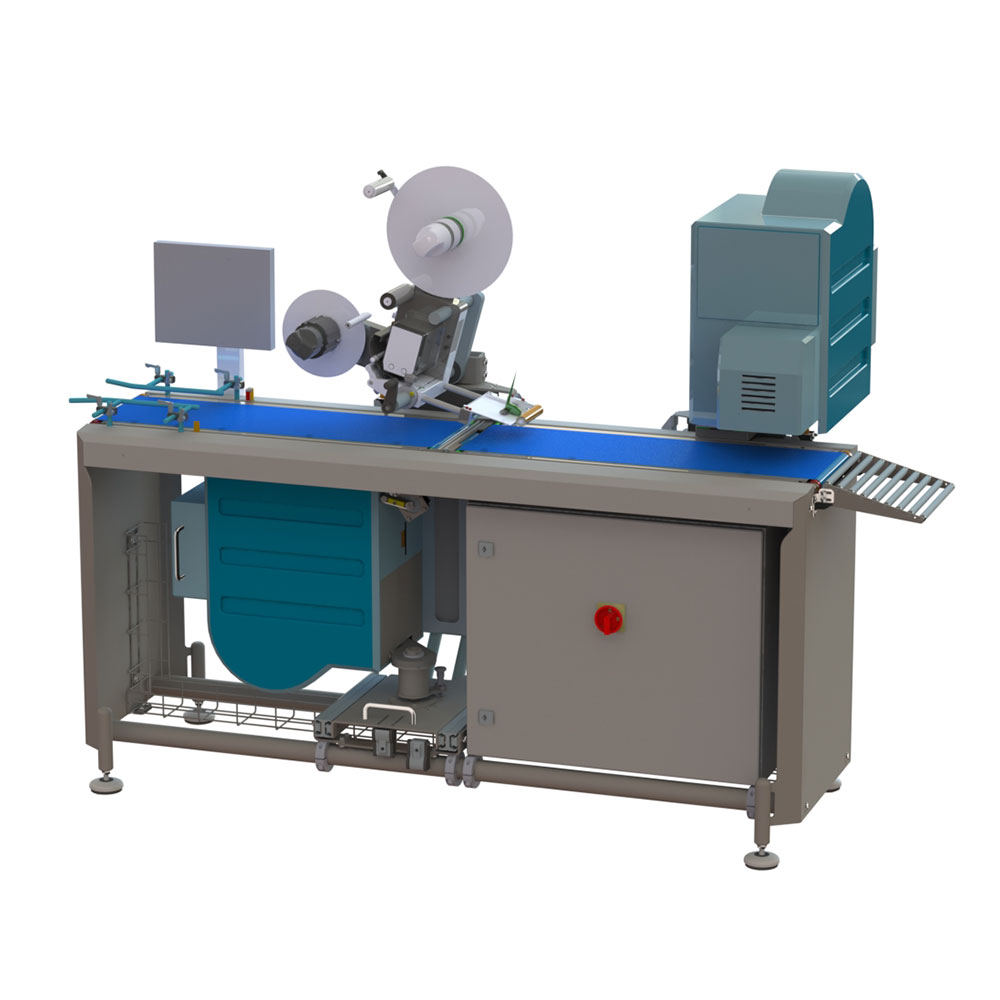 Labelling solution with price labeller
Our intelligent labelling solutions increase the productivity of your packing line and can be specifically adapted to your needs. Our smart software solutions present all processes clearly and facilitate process management.
Suitable products:
TopControl Software Solutions
Solutions with many advantages: fully automated production control and traceability. TopControl software solutions save you time and money while increasing efficiency and quality in the production process. TopControl's software solutions are intuitive and unique, giving you a complete overview of the harvesting and production process as well as of your warehouse.
Chicken thighs, beef steak, bacon, sausages, pork fillet, ossobuchi, chicken breast, chimney sausages, pork chops, beef fillet, grilled meat, frankfurter sausage, grilled sausage, turkey escalope, pork escalope, lamb, shank, rabbit
Years of experience with innovative solutions for the food sector
Gross tonnes of packaged food
reliable customer service
installed solutions worldwide
Precision, individuality and flexibility are our strengths
Fast delivery to your customers, in the desired packaging, with the desired quality and the required weight is guaranteed with TopControl products. The combination of state-of-the-art technology and intelligent software ensures complete traceability, a noticeable reduction in costs, the optimal implementation of customer requirements, the detailed analysis of processes and thus an increase in productivity in your business.
Would you like to learn more?