Services offered by our metrology point
Monitoring of inventory lists and due dates
Official verification of scale calibration
Scale calibration – Taratura ISO

When you use a weighing scale or terminal, you must be able to rely on the results being exact and precise. TopControl's verification and calibration service helps you meet that condition.
Why have a calibration officially verified?
In many areas of application, the requirements of a commercially used weighing scale are regulated by state authorities. TopControl is a national metrology point* which is authorised to officially verify and re-verify the calibration of your measurement devices while applying all applicable standards. TopControl is authorised to officially verify, seal, and mark weighing scales so that they comply with the requirements for use where official verification is mandatory. TopControl gilt als nationale Eichstelle*, die unter Anwendung der vorgeschriebenen Normen Ersteichungen und Nacheichungen Ihrer Messgeräte durchführen darf. TopControl ist dazu bevollmächtigt, Waagen zu eichen, zu plombieren und zu kennzeichnen, so dass diese den Vorschriften für den Einsatz im eichpflichtigen Verkehr entsprechen.
When to verify a calibration?
The TopControl service team will inform you in good time when your official calibration verification is due. Services offered include the preparation of your weighing scales including adjustments and the presentation for official verification for weighbridges, platform scales, tabletop scales, and laboratory scales.
What is included in the service?
If you place your order, TopControl will arrange for your weighing scales to be checked, set an appointment for official verification, and take care of the verification process itself as well as all the necessary reports to the individual metrology offices.
* Metrology points which are temporarily authorised to officially re-verify calibration within the meaning of Art. 42 of the Italian Law No. 39/2019 (expecting accreditation pursuant to ISO 17020, ISO 17025, or ISO 17065).
Scale calibration – Taratura ISO
We also offer calibration services with an ISO certificate, which is frequently required by certification companies. The metrology point at TopControl GmbH is authorised to calibrate the following measurement instruments:
Accuracy class III non-automatic weighing instruments with a load capacity of up to 80,000 kg
Accuracy class II non-automatic weighing instruments with a load capacity of up to 15 kg
Automatic weighing instruments type labeller, checkweigher, batcher up to 22,500 kg
Accuracy class F2 calibration weights up to 15 kg
Accuracy class M1 calibration weights up to 50 kg as well as 1,000 kg and 2,000 kg
Calibration vs. official verification
Generally, any weighing scale can be calibrated, but not every calibration can be officially verified. Weighing scales which are eligible for official verification bear an "M" marking. Official verification is required by law whereas calibration is required by ISO.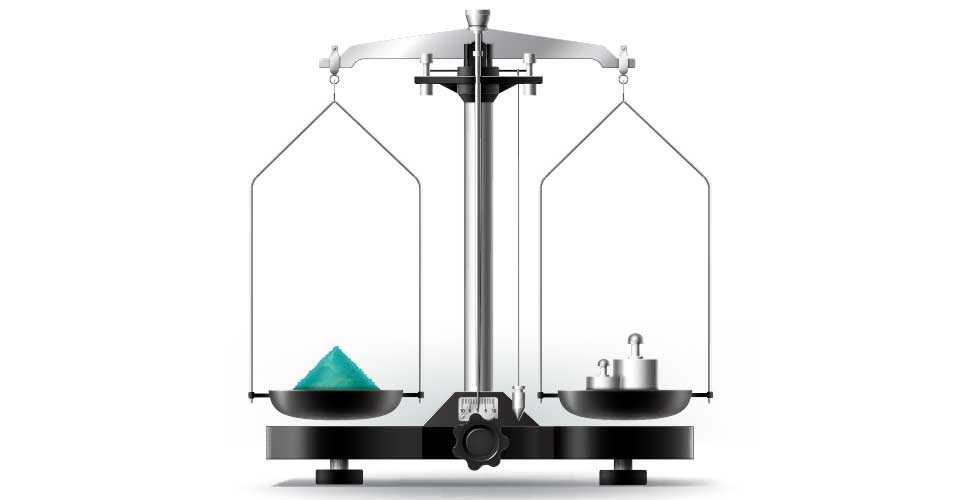 Information and consulting
Your point of contact: Patrick Eppacher